Timber and log house plans
Page has been viewed 2714 times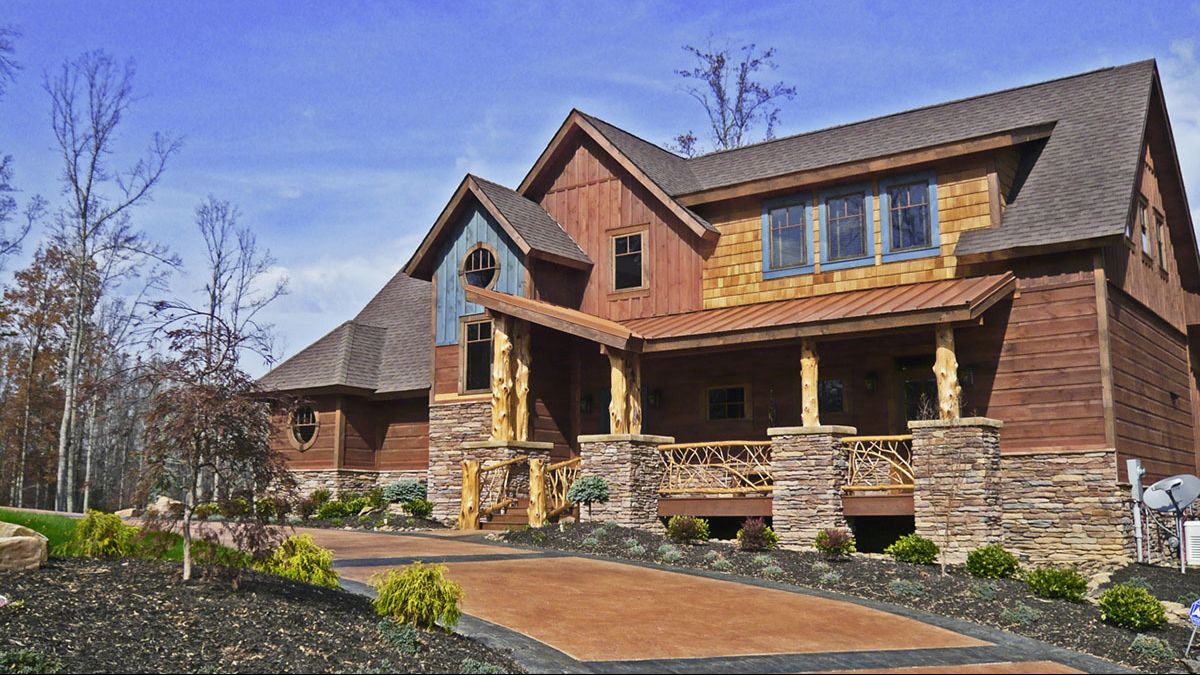 Log or timber houses have a great history worldwide, but even nowadays, they have not lost their relevance due to their beautiful appearance. In choosing a timber house plan, you need to decide which of the three types is suitable: regular, profiled, or glued laminated timber.
Timber houses have distinctive constructive decisions from other house plans. Designers achieve the original appearance of log houses through sophisticated calculations considering the construction of wooden beams. Builders must be great specialists, and manufacturers comply with all rules and regulations in manufacturing the timber.
The peculiarity of building a log house is that a heat-insulating gasket is laid between each crown. The corners of the logs connect with or without residue for the strength of indigenous spikes, which reduce the flow of walls. To protect against freezing of the corners, board pilasters are used outside, pre-laying antiseptic insulation. In the same way, they close the ends of the inner walls that go out. The height is the fastening of the dowels, as well as in the log house. The walls of the timber have horizontal joints into which rainwater falls. Therefore it is customary to remove chamfers on the outside from each wood, and the joints themselves should be carefully sealed and treated with antiseptic solutions.
The wooden pin is thorns with the help of which the verticality of wooden walls is maintained. Nails are made of dry and dense wood. But you must understand that it is unacceptable to hammer it to the very end when installing a nog in the nest! The drill for the hole must match the size of the dowel!
The technology of the production of glued timber is that the boards include boards. Carefully selected (free of defects), dried and cleaned with antiseptic, planed according to the first class of cleanliness of the board (lamella), are glued under a press into a bar. The glue is high-strength and waterproof, deeply penetrating under the pressure of press into the wood without disturbing its ability to breathe. With proper adherence to manufacturing techniques for glued laminated timber, the shrinkage of a house made of such material is minimal and barely reaches 1%! Thanks to the groove-crests system on the upper and lower surfaces of the glued timber, the assembly is carried out by simply combining the grooves of the lower crown with the upper one. Nagel can connect both neighboring heights and pass-through from top to bottom!
Glued wood can be used in many constructions of building elements, rafters, floor beams, and of course, walls!