Page has been viewed 2491 times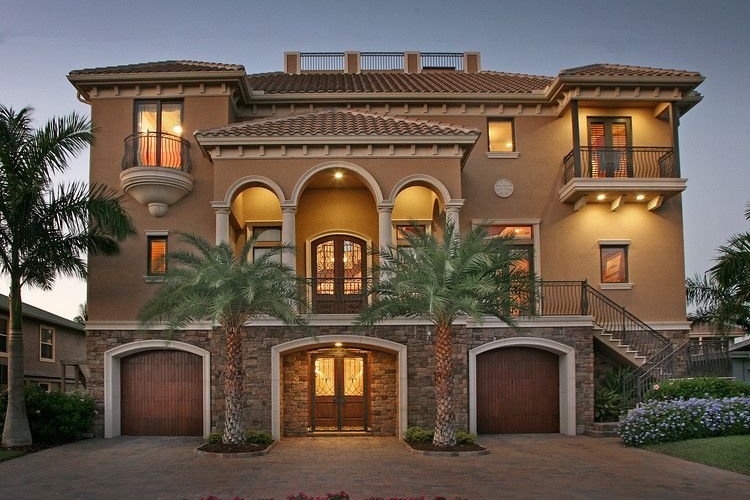 Three-story houses are not as famous as plans with one or two floors, but when the site is small and you need a prominent place, perhaps the only way out is to build a three-story house. We have selected the best three-story house plans. There are many plans with an attached garage. In this case, the living quarters of the house are located on the upper two floors.
Among the plans, there are two-story house plans with attic, when the house has two full floors and a loft, as well as two-story houses for a sloping lot, when at the foot of a hill or a mountain, the house looks three-story, although the first floor is a ground floor with access to the yard. Such places will be especially relevant to the mountain areas. Its construction will be an economically viable investment, especially in the seismic zone, since earthquakes well tolerate frame houses. Frame houses feel great in the winter without heating, they do not damp, and the walls do not crumble from a change in humidity and heat/cold. They also retain heat and cool well, which will reduce heating and air conditioning costs.