Mediterranean house plans
Page has been viewed 435 times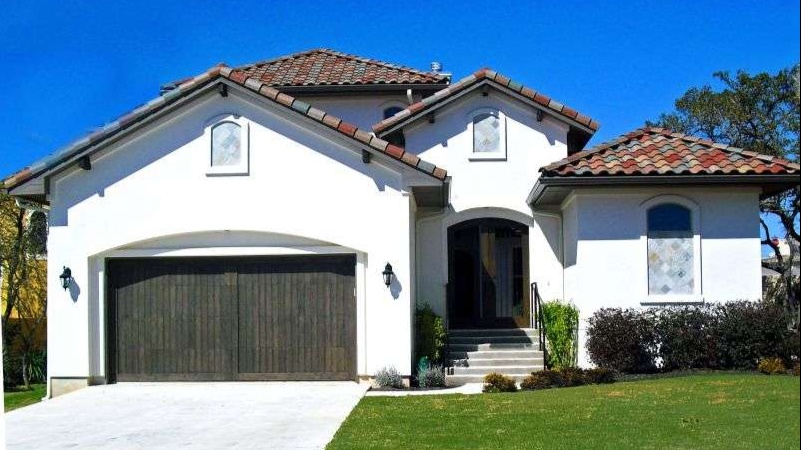 Have you ever traveled to Mediterranean countries: Italy, Greece or Spain? Do you like the look of homes in cities and the countryside? Give your new home a Mediterranean style. European house plans use the best features of Tuscany, France, and the Mediterranean to apply them in a single design layout.
These house designs use more metallic materials than other house styles. You can see the copper roof and forged fence in the shape of the house. A gable roof or hip with roof windows are common features of the upper part of the house, and a front porch with a roof supported by pillars and columns. The roofs of traditional Mediterranean-style houses are covered with roof tiles if the roof is made with a slight slant. Such roofs are characteristic of the more northern foothill regions of Italy and Greece. More often, in the southern regions of the Mediterranean countries, you can find houses with a flat roof — a terrace. The exterior of the house is built with numerous windows that let in natural light. The front windows are often designed with an arched opening that resembles cottages in the European style.
In Italian or Spanish houses, 3 bedrooms and 2 bathrooms with a guest half-bath are usually made, but they can be smaller or larger. Brick, light plaster, and stone are common exterior materials to create a durable structure resistant to many different types of weather. Thanks to the numerous living spaces and large spaces, the possibilities of building an ideal home are within reach.
Most of the houses in these countries are built with a facade facing the street, and the verandas and terraces are arranged behind or to the side of the house. The windows are made small with shutters to close them in the midday heat. Also, in the Mediterranea house plan=there are plans of U-shaped or, as they are also called, house plans with a courtyard or patio. The inner courtyard opens on three sides to the north; then, it will be cool during the day. The Mediterranean, Spanish, or Italian-style house plans are suitable for constructing houses in the subtropical areas.