Page has been viewed 61 times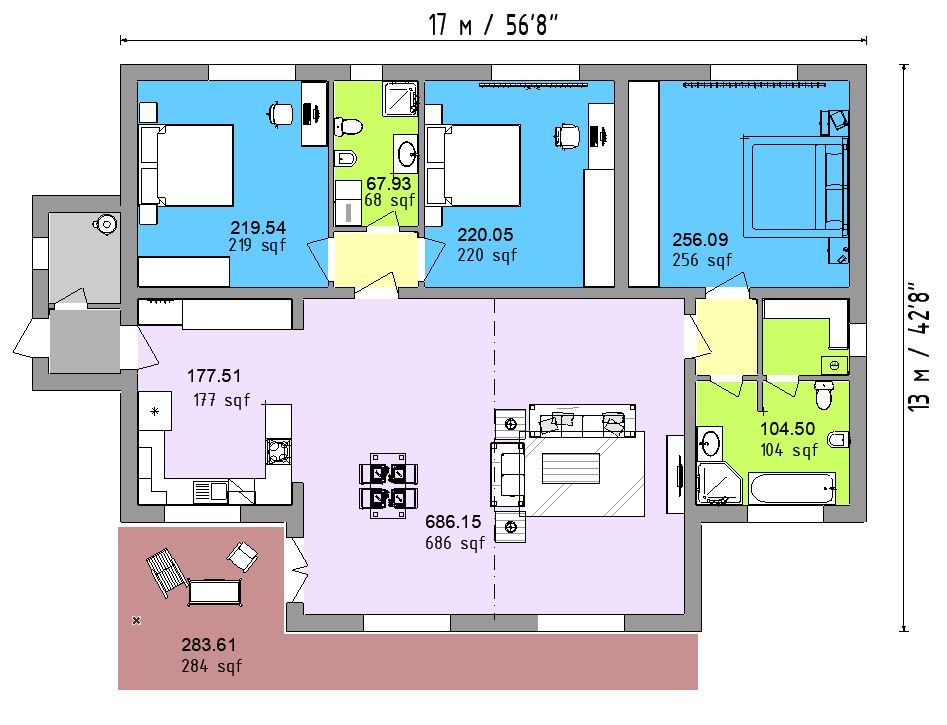 EPLAN.HOUSE has been sympathetic to the numerous requests of our visitors and has provided the opportunity to download the house plans published in this catalog utterly free of charge. Follow the link "DOWNLOAD," and you will be able to see and evaluate the architectural part of the house plan. Determining your approach to future construction, you need to calculate all of the cost items to create your new home and a free house plan, even if not much, but will reduce them.
A future builder must understand some of the details when choosing a house plan tailored to their requirements. What does this mean? The house plan design is developed according to the rules and regulations of construction of the selected building material, taking into account the results of geological surveys made on your site.