Page has been viewed 1528 times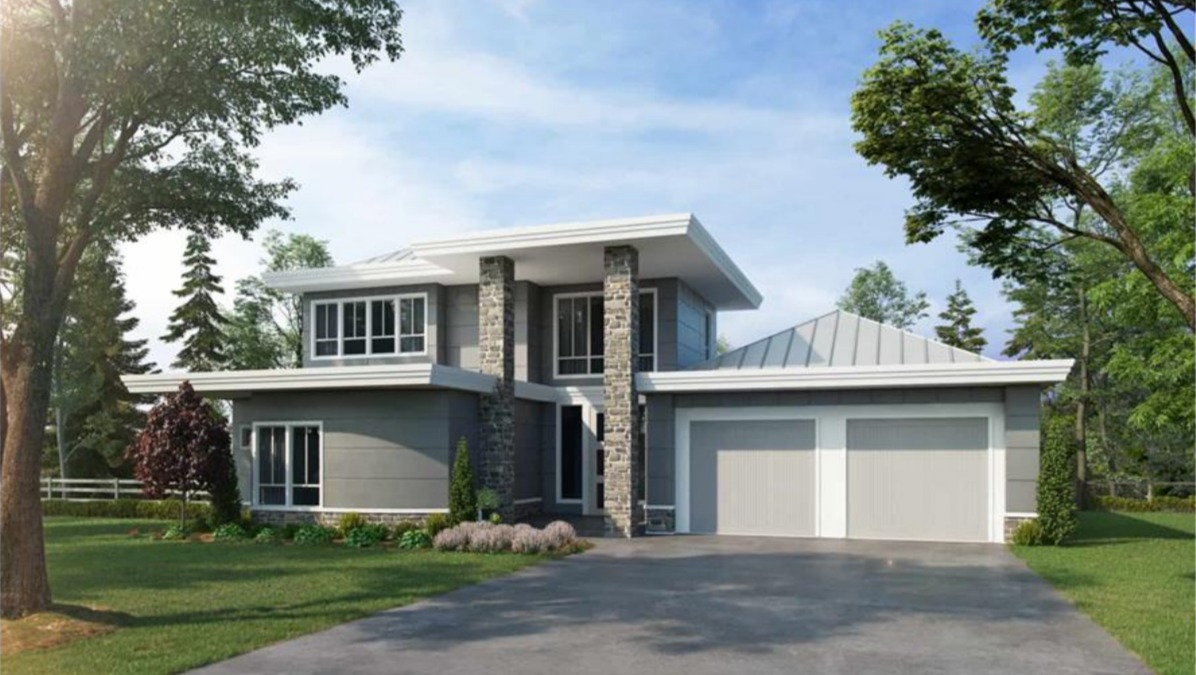 Modern home style is a term assigned to architecture, popular during the 1940s to the 1970s, also called modern. Modern homes are planning extensive use of windows and open floor plans that are very functional and give the homeowner a feeling of space. Small modern house plans usually have a low-pitched roofline and minimalist exterior, which often mixes different materials.
General characteristics of modern homes are expressed at first glance simplicity. But this is far from the case.
As a rule, they have straight facades with panoramic glazing, a flat roof and offer us the possibilities of the most sophisticated design solutions, using the latest technologies and materials. Modern homes can be designed with irregular facades, different geometric shapes pleasing to the eye, emphasizing the uniqueness of the house, its highlight!
The plans of the L-shaped or U-shaped houses contribute to the creation of living space responding to the various requests of the original accommodation premises necessary for everyday living and recreation of all family members.
If you like to look at modern house projects, you can also enjoy chalet-style house projects or Finnish house projects.
If you call buildings modern houses or houses in modern style, these dwellings were so popular in the middle and late 1900s that you cannot walk along the street without seeing at least one. Modern-style houses offer so many possibilities and individuality for people who want to build their own special homes. It is difficult to decide which layout is perfect for their lifestyle.
There are some common characteristics that every house has in a modern style. In most houses, the open-plan layout of common premises is a new trend for country houses and city apartments, which people love today because it makes the house cozy and hospitable.
A modern home often uses open spaces in U-shaped or L-shaped layouts that help create recreational areas for people who like excellent looks and have enough space for children to play. These houses often use panoramic windows with a height of two floors. Natural light reduces energy costs by giving people a beautiful view of open spaces. Modern-style houses are also often designed with irregular facades and geometric shapes pleasing to the eye and offer a unique look of the house.
Perhaps one of the greatest advantages of a modern home project is its versatility to change when a person's needs change. Future renovations and additions may provide additional space for growing families instead of selling a house and looking for a bigger house. With open floor layouts, spacious rooms, and plenty of open areas for recreation, it's not surprising why so many people choose modern home designs for their first or second home.
Create coziness and comfort in a small 2-bedroom house or make a big house to accommodate the whole family by adding 5 bedrooms. Modern homes allow you to create the perfect place to be your dream home.