Page has been viewed 4028 times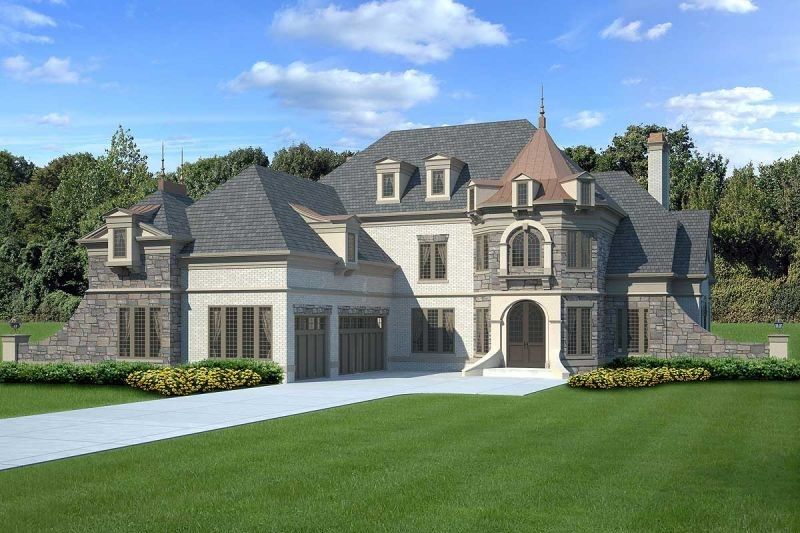 This catalog of houses and cottages collected popular plans of experienced architects and designers. In each project, you can see the individual approach of the author to the solution of planning and exterior design of the house. Each two-story house plan is a vivid example of what residents need for comfortable living. The two-story home has a smaller building area - more free space on the site.
The smaller basement area - lower the cost of the house as a whole.
You do not need to insulate the roof, but only the ceiling, which is much less in volume, of course, if you do not select the two-story house plan with a flat or shed roof. Plus, the roof system is much easier.
Compared to a single-story cottage of the same area, the smaller roof area saves material savings and work costs.
Less home heating costs - heat rises, heating both the first and second floor.
The house plan with two full-fledged floors (as opposed to a single-story house with an attic) is easier to furnish.
If you have beautiful countryside, then the two-story cottage plan is better suited to expand the horizon.
Disadvantages
In the two-story house plan, you need to allocate additional space for the stairs;
In a two-story house, the area of ​​the outer walls is larger - there are more expenses for the finishing of facades and wall insulation.
It is necessary to climb the stairs to the second floor several times a day. It is instead an advantage for the young - additional exercise, in old age it is difficult to climb the stairs. So think about the two-story house plan with at least one bedroom on the first floor.
A two-story house is more challenging to build. It is because it is necessary to raise building materials to the second floor.