Page has been viewed 3440 times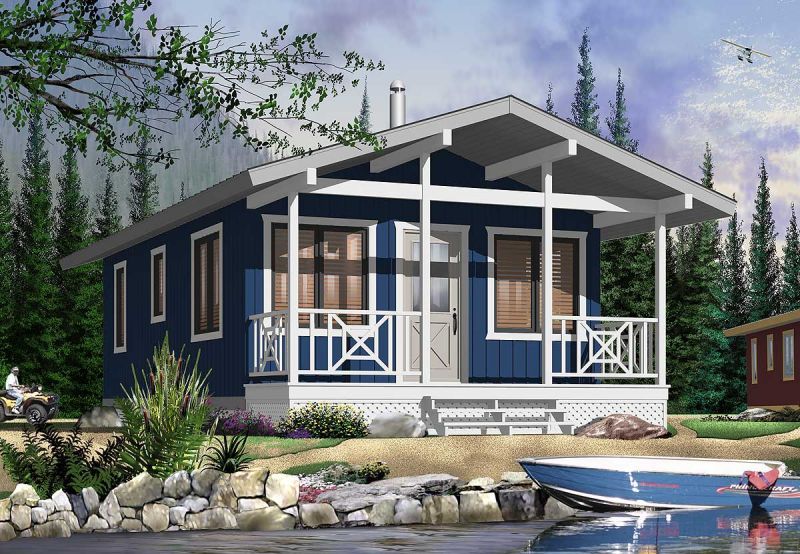 Do you want to relax in the countryside? After working in the city, for a good rest, it would be nice to have a comfortable vacation house in which you could not only gather with your whole family or friends in the living room or the kitchen-dining room but also take a shower or hot bath, sit on the terrace, admiring the creations of your hands. We offer you plans for a comfortable life in the country with a bathroom, verandas, patios, and laundry facilities.
The small size of the vacation cottage does not interfere with feeling comfortable, thanks to the excellent layouts. The simple decoration of the facade will be in harmony with the surrounding nature, and it is also more economically beneficial. Among these plans, you will find single-story house plans or country houses with an attic, house plans for a vacation with a shed roof. There is a flex room on the first floor in many programs of two-story homes, which can serve as a bedroom for elderly family members or guests.
Even the vacation house plans can be beautiful and comfortable. Beauty improves your mood and helps you feel much better. Show your imagination, and you will find a way to make your house attractive and cozy. Look at the home plans catalog of vacation houses and find new ideas for your summer cottage.