House plans with shed roof
Page has been viewed 1525 times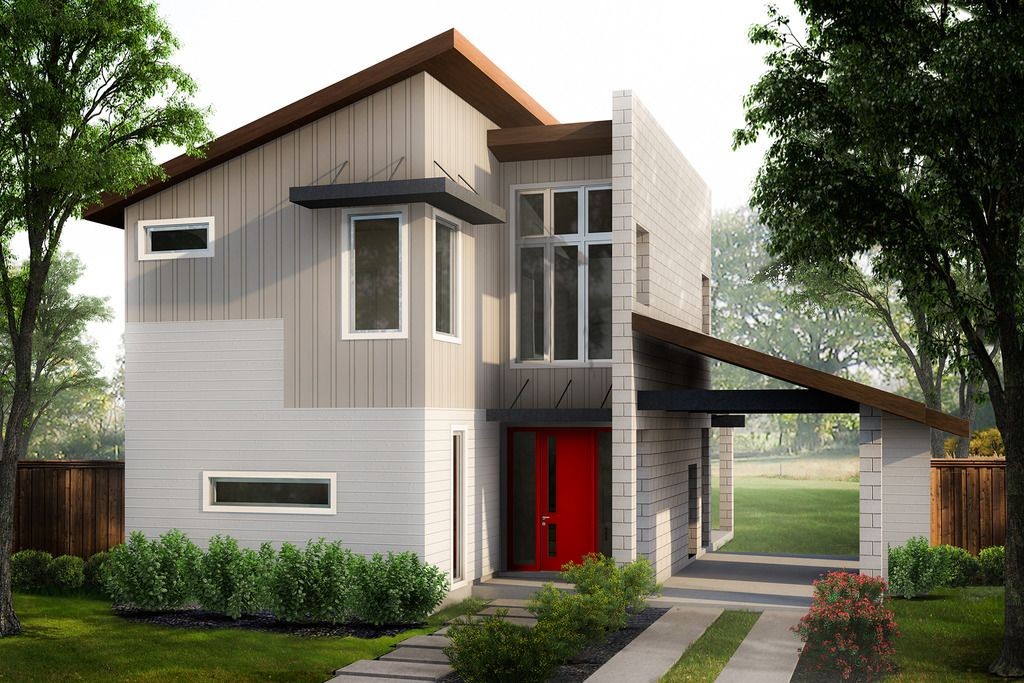 House plans with a shed roof look dynamic and modern. As a rule, a shed roof has no attic space. The shed roof is relatively easy to build - you need to make uneven walls. Such a solution requires good insulation of the entire roof plane. Therefore, wooden trusses that are of sufficient thickness to keep insulation and at the same time have a good bearing capacity both for their weight and for snow load are suitable for these purposes.
Also, the roof's sloped ceiling is often made with open rafters, which give the interior an original look.
The shed roof is one of the cleanest and most functional geometries for roof construction. The shed roof allows daylight to flow freely into the room, and its frame is elementary. It will enable you to replace the not always practical attic with the volume of internal space.
Shed roofs are directly related to the height of the ceilings, and therefore the width of the shed roof can seriously affect the layout. The longer the span of the building, the greater the volume of rooms. The ceiling height above 12 feet may be too high. At the same time, if the size is below 8 feet, the space will seem cramped. There is, of course, a middle ground that may not be suitable for a single-pitch roof.
Advantages: The shed roof is easy to install and requires much fewer building materials than other types of roofs. The large slope of the lean-to roof allows snow and water to easily fall off the top, making them ideal for areas with heavy rainfall or snowfall. You can also use purely to create designs to give the home a modern style and aesthetic appeal.
Disadvantages: If the slope of the shed roof is too large, this may lead to the ceiling being too low in part of the house. Also, the house plans with a shed roof may not be suitable for areas with strong winds.
Recommended materials: With a large roof slope, a waterproofing membrane may not be used. To give a dynamic look, use a sheet of roof covering (for example, metal) and not tile or shingles. To get the effect of a passive house, use solar panels and collectors.