Page has been viewed 5719 times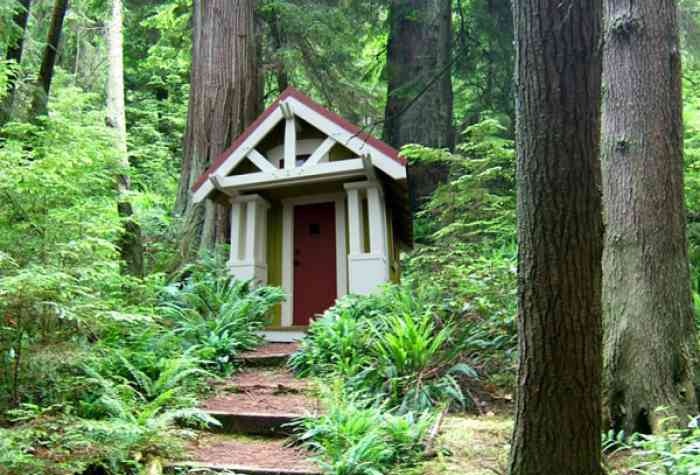 What is the size of a tiny house? Typically, a tiny house ranges from 100 to 1000 square feet, depending on the number of occupants and intended purposes. However, the size of the house is not the most crucial factor. What truly matters is that we have everything necessary for comfortable living. This requirement includes the needs of family members if you plan to live with them. Therefore, living in a tiny house means a simpler life and mindfulness about how we live.
This concept encompasses buying and using what we need and setting goals while eliminating excess baggage. With most people living paycheck to paycheck, high mortgage interest rates can be overwhelming, and a job loss can cause financial ruin. Thus, constructing a small or tiny house without needing to be enslaved to bank conditions is a viable alternative. You can connect your living situation to your actual income. This includes not just building the house but also maintaining and repairing it. So, when buying furniture and other household items, you should be mindful of only selecting what is really necessary for this small house.
The advantages of a small house
People living in tiny houses have the following advantages:
 First, they spend less time cleaning.
They spend less time on home repairs.
Easier to find anything.
They use less heating, electricity, etc.
A small house feels more comfortable.
It preserves ecology better.
To summarize, a tiny house can save you time and money. But above all, he will give you peace of mind and confidence that we will leave a clean planet to future generations, consuming less.
He may lead us to unexpected opportunities later. After all, you will have more resources (time and money) because you decided to live modestly. But a tiny house gives even more! The possibilities are endless, and it's not important whether you live in a small house or not. You can always start living easier.
You can make everything easier.
Yes, you can make your home more accessible by making it smaller. But you can also:
Make your job or service more accessible.
Make it easier your relationships with people.
Make your food more accessible.
Make your clothes more accessible.
Make your entertainment more accessible.
Make your thoughts easier.
Make it easy your attitude to life.
As the saying goes: "Keep it simple, and people will reach out to you!".
And all these small changes turn into substantial positive results in your life in the future or sometimes, immediately. Without the need to move into a tiny house! But if you feel the need for this, then great, we are here to help you with this. But you, most likely, can start living easier where you live, without the need for global change. Think about it.
House plans for a small lot.

We sell small house plans in different styles and accessories, from classic log cabins to modern cottages. They focus on unity with the surrounding nature; therefore, house plans often include verandas, terraces, and open kitchens. Look for your project in the "Tiny Houses" collection to see all the features. We can modify all our plans specifically for you.