Scandinavian style house plan with a 2-car garage
Page has been viewed 349 times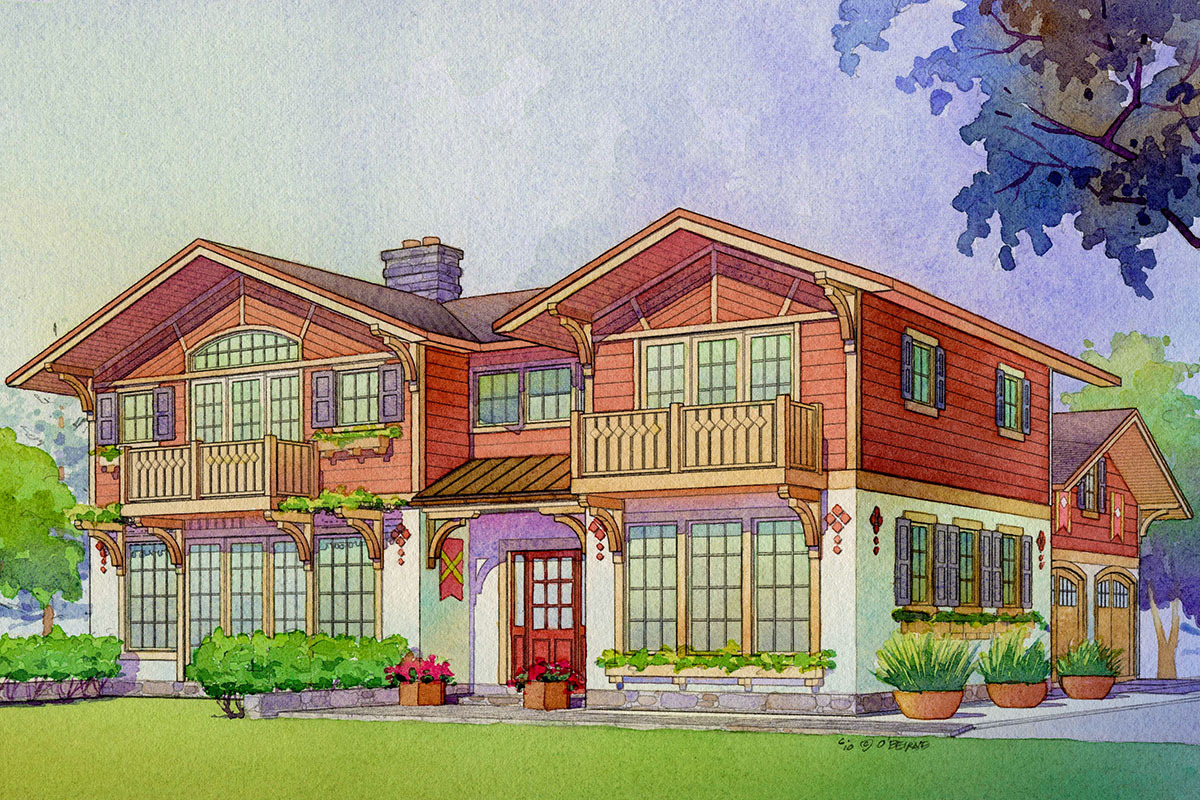 House Plan AR-16501-2-3-4
Mirror reverse
The thoughtful orientation of this house plan on the plot will make the house energy efficient by using sunlight that fills the house from all directions. Windows grace the façade of this home on both floors, and a pair of matching balconies by the upstairs bedrooms give you great vantage points to enjoy nature.
The wardrobes on the sides of the foyer are just a couple of thoughtful touches that go into this design.
Large, bright, and airy room with sliding doors leading to the street. The wood-burning stove is a nice touch, as is the built-in wood-burning cabinet.
The kitchen has a lot of free space, a central island, and a spacious pantry. You can dine in a relaxed atmosphere, sitting at the service counter.
The entrance hall is a good transition point for the family; you can get into it through the side entrance and from the garage.
The owner occupies half of the top floor and has a huge walk-in closet with an integrated central storage unit.
Two more bedrooms are across the hallway, and the entire upper floor can use the laundry chute, the final convenience in this thoughtful home plan.
Floor Plans
1st Floor Plan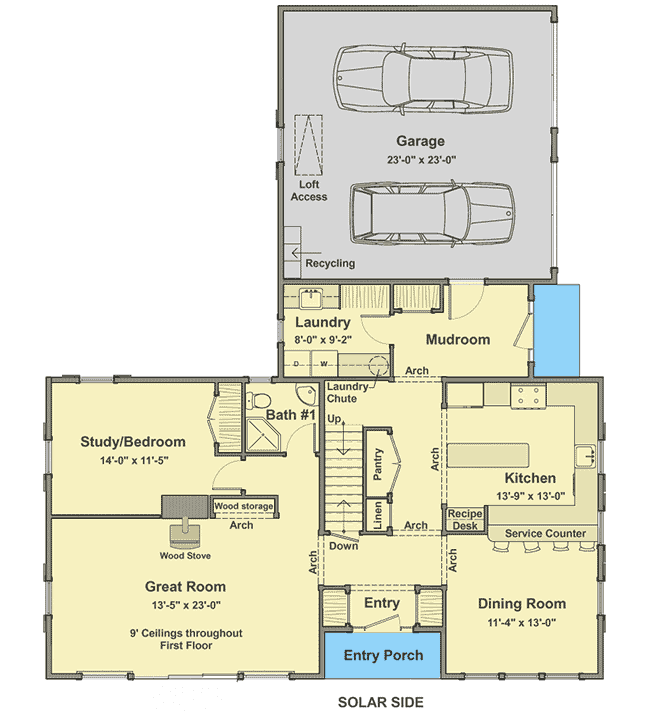 Mirror reverse
2nd Floor Plan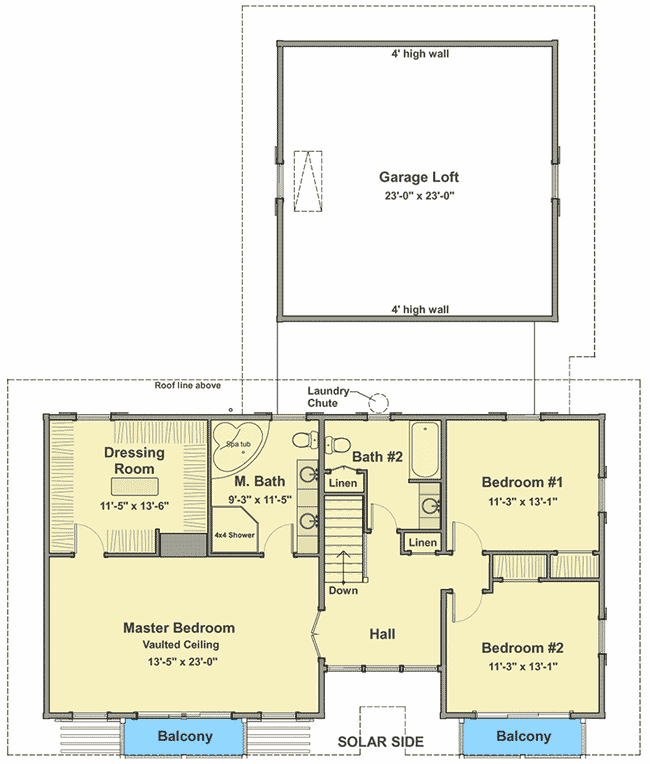 Mirror reverse
See all house plans from this designer
Convert Feet and inches to meters and vice versa
Designer's drawings: $1400 USD.
Quantity
Floor
2
Bedroom
3 4
Bath
3
Cars
2
Dimensions
Total heating area
2590 sq.ft
1st floor square
1380 sq.ft
2nd floor square
1200 sq.ft
House width
47′11″
House depth
58′1″
1st Floor ceiling height
8′10″
Building construction type
Foundation
Exterior Walls
Exterior wall thickness
0.15
Wall insulation
3.35
Wall materials
Facade cladding
Roof
Roof type
a gable roof
a multi gable roof
low-pitched gable roofs
a roof with gable end brackets
Main roof pitch
6 by 12
Rafters
Living room feature
Kitchen feature
Bedroom Feature
walk-in closet
outdoor exit
bath and shower
upstair bedrooms
Features
Special rooms
Second floor bedrooms house plans
Garage
Garage type
Attached garage house plans
House plans with protruded garage
Two car garage house plans
Garage Location
front
Garage area
570 sq.ft
Outdoor living
covered entry porch
balcony
Facade type
Suitable For
Lot type
a hill side
the mountain site
SIMILAR HOUSE PLANS