ICF two story 4 bedroom house plan with basement with windows - Provenance style
Page has been viewed 79 times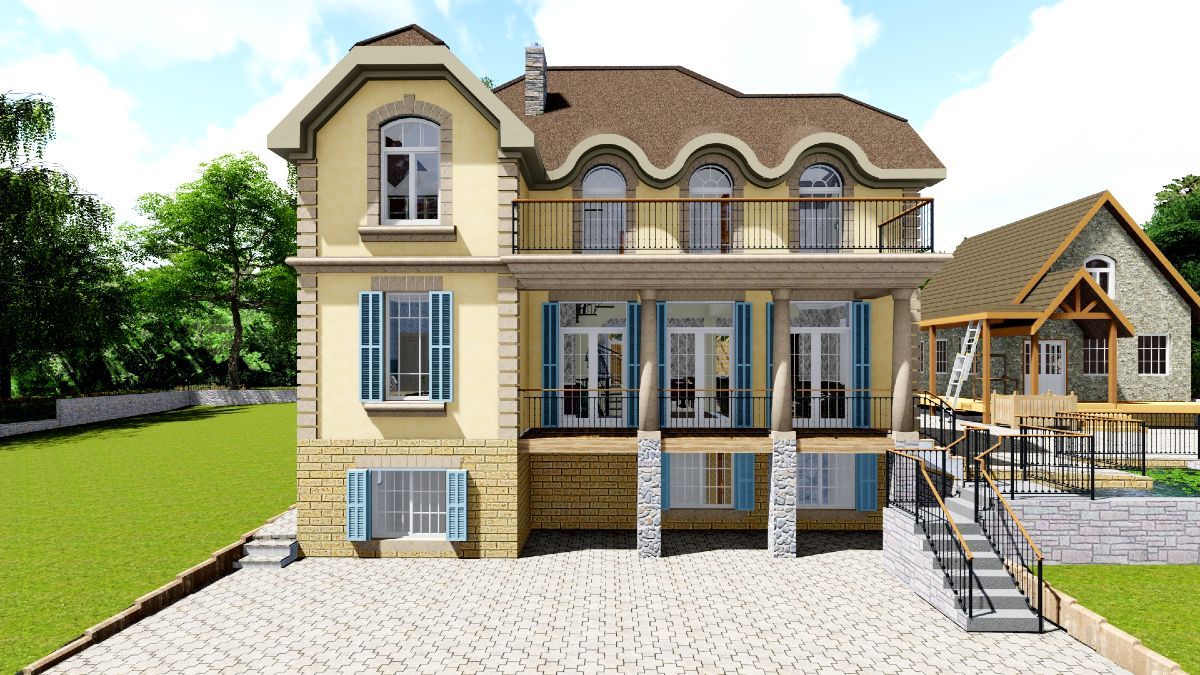 House Plan TD-200522-2-4
Mirror reverse
Looking at this house plan you are immersed in the beauty and sophistication of the Provence style. Small, by certain standards, the size of the house significantly reduces the visually expected look of a French house, but the two floors and basement have a total area of about 230 square feet, and the convenient layout allows you to place 4 bedrooms, 3 bathrooms, guest bathroom, study, great room and kitchen. Basement, has an area of 50 square feet and has windows, which, if the builder wishes, in addition to the technical room, allow you to place a fitness room with a sauna. We continue to publish plans of houses with ICF design solutions. Such houses are really fast to build and construction is much cheaper than other variants of houses. We are forced to point out to builders that regenerative ventilation is an important component of homes with permanent formwork, it creates a high - quality air inside the house and saves money on heating and air conditioning.
FRONT VIEW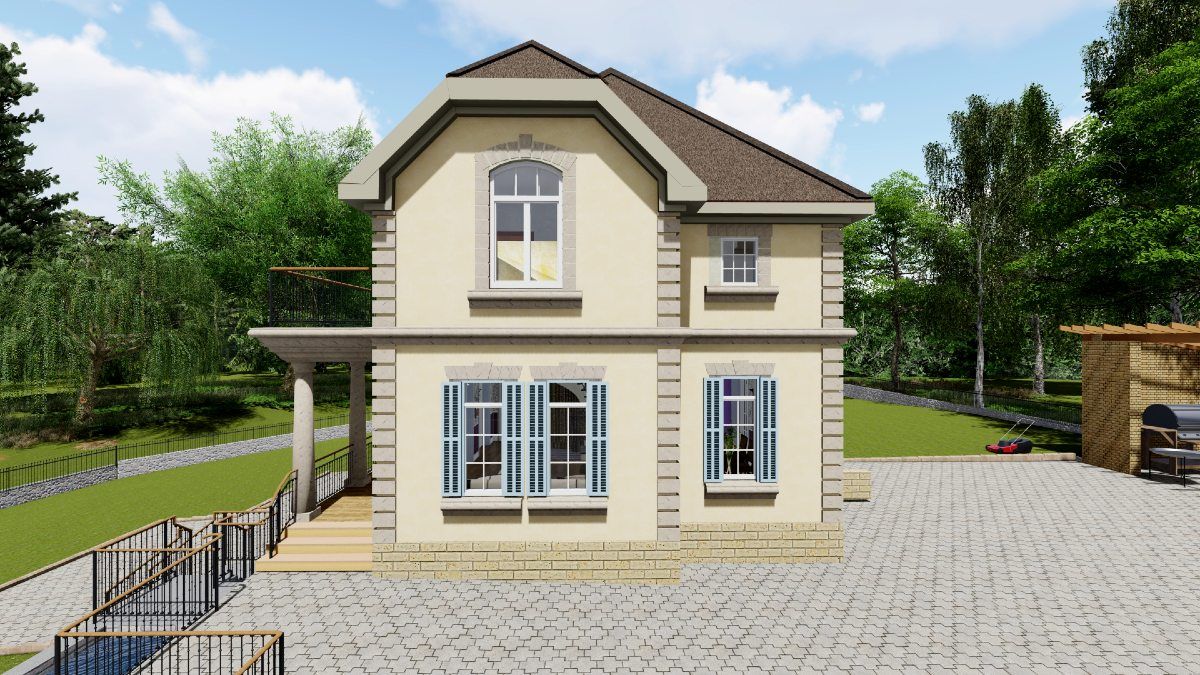 LEFT VIEW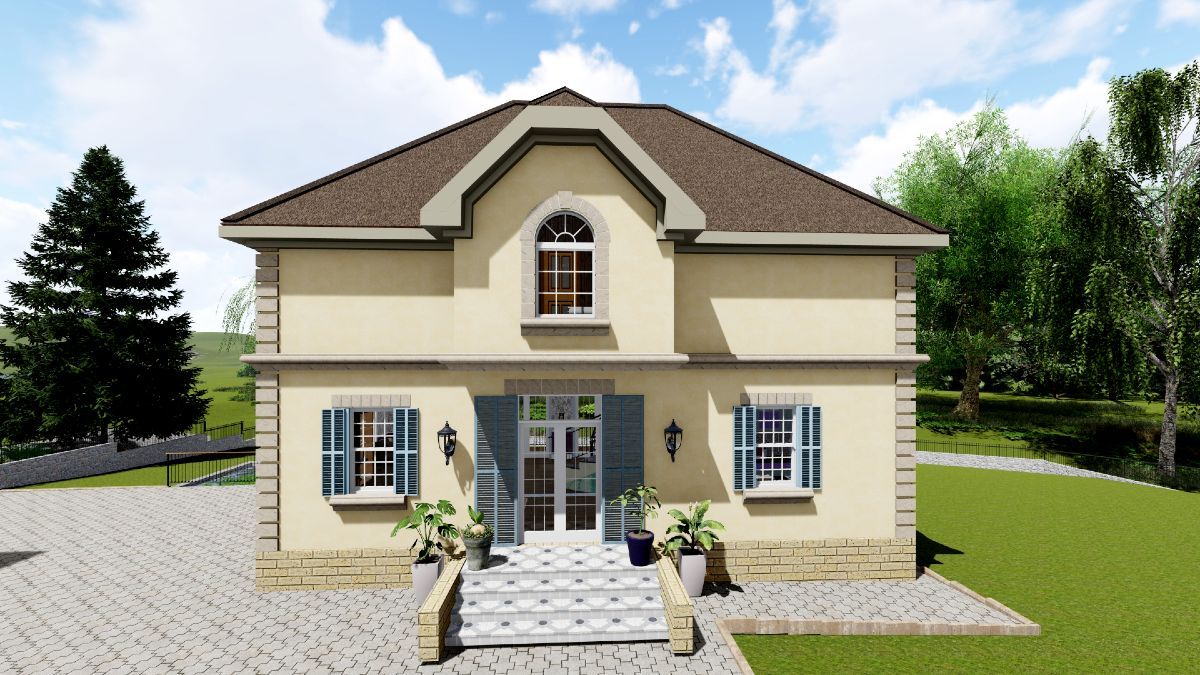 REAR VIEW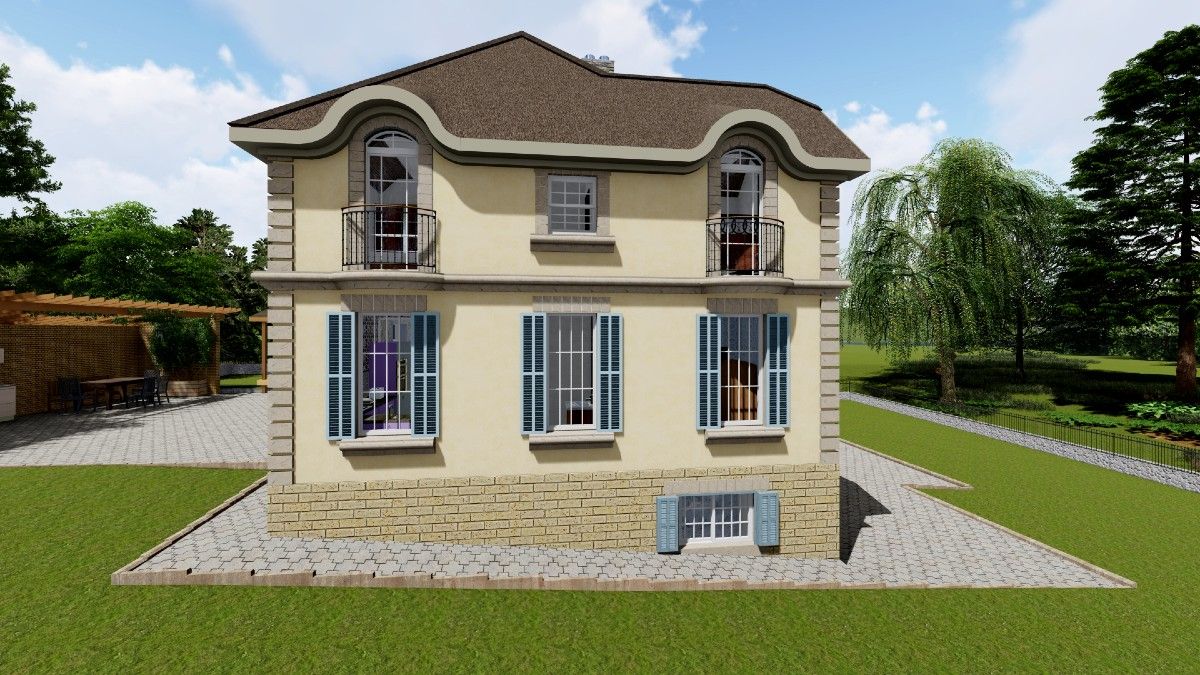 PHOTO OF THE LIVING ROOM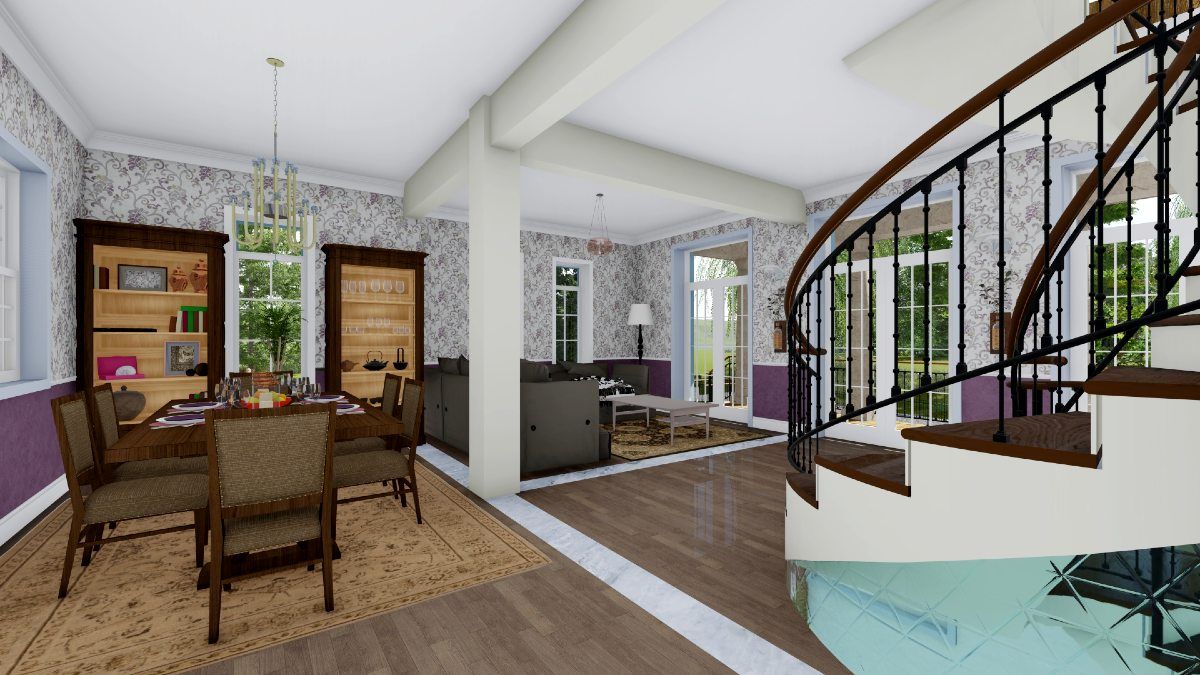 LIVING ROOM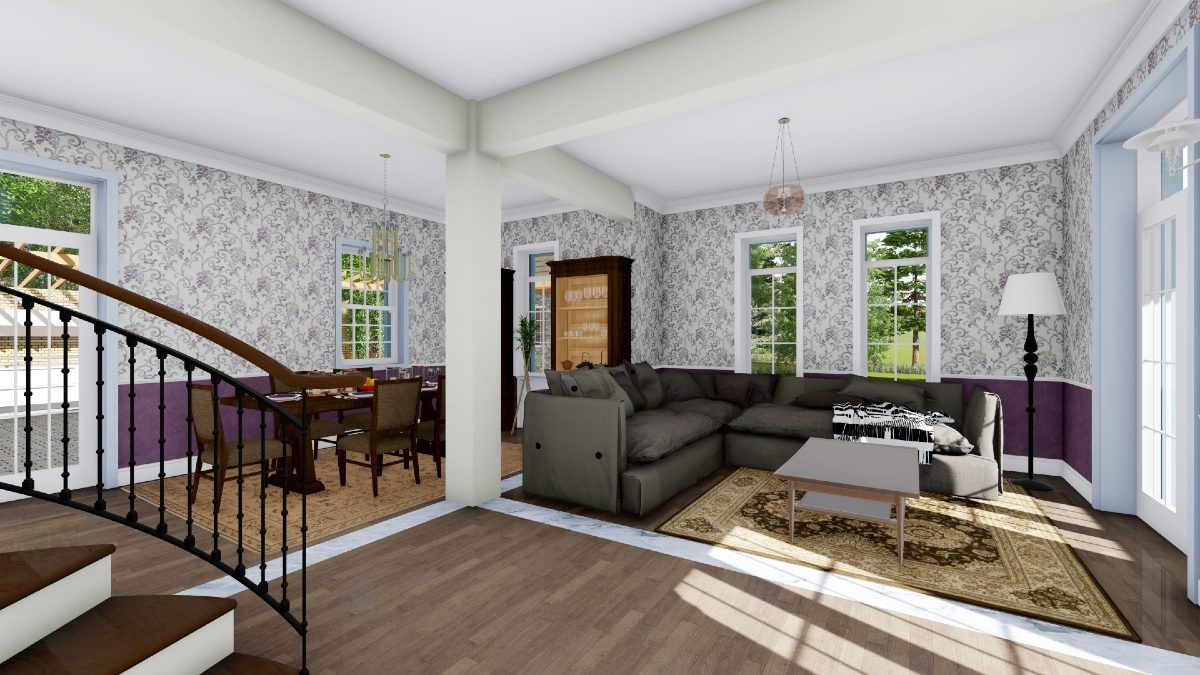 DINING ROOM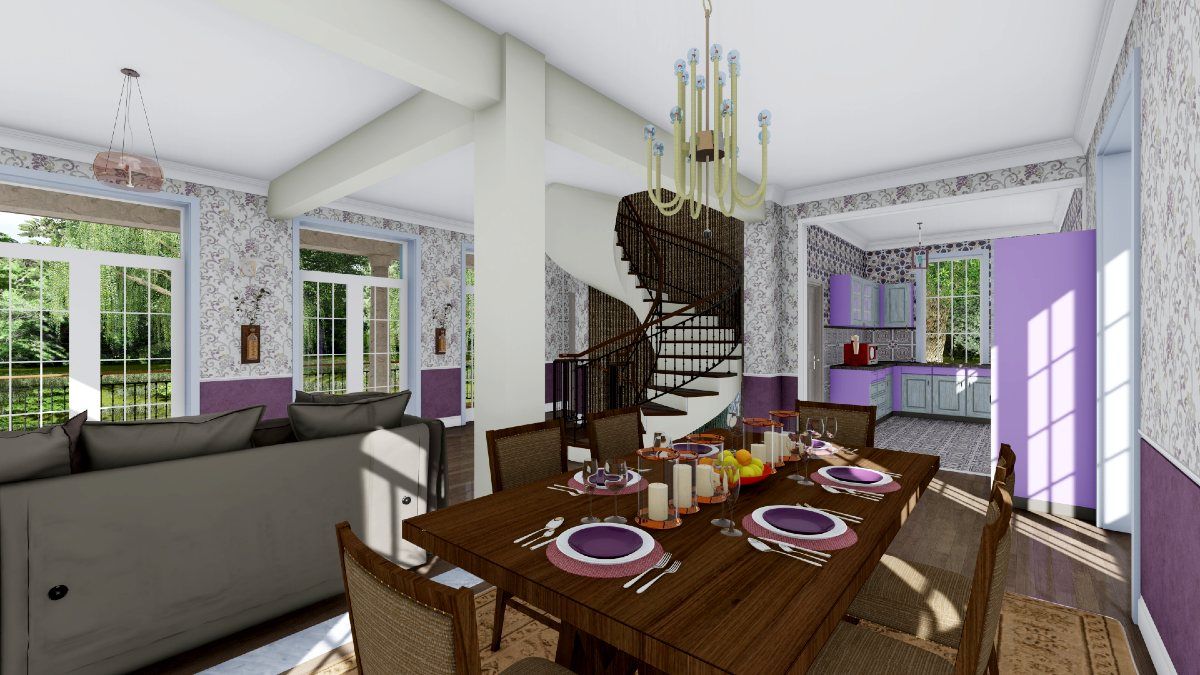 VIEW OF THE KITCHEN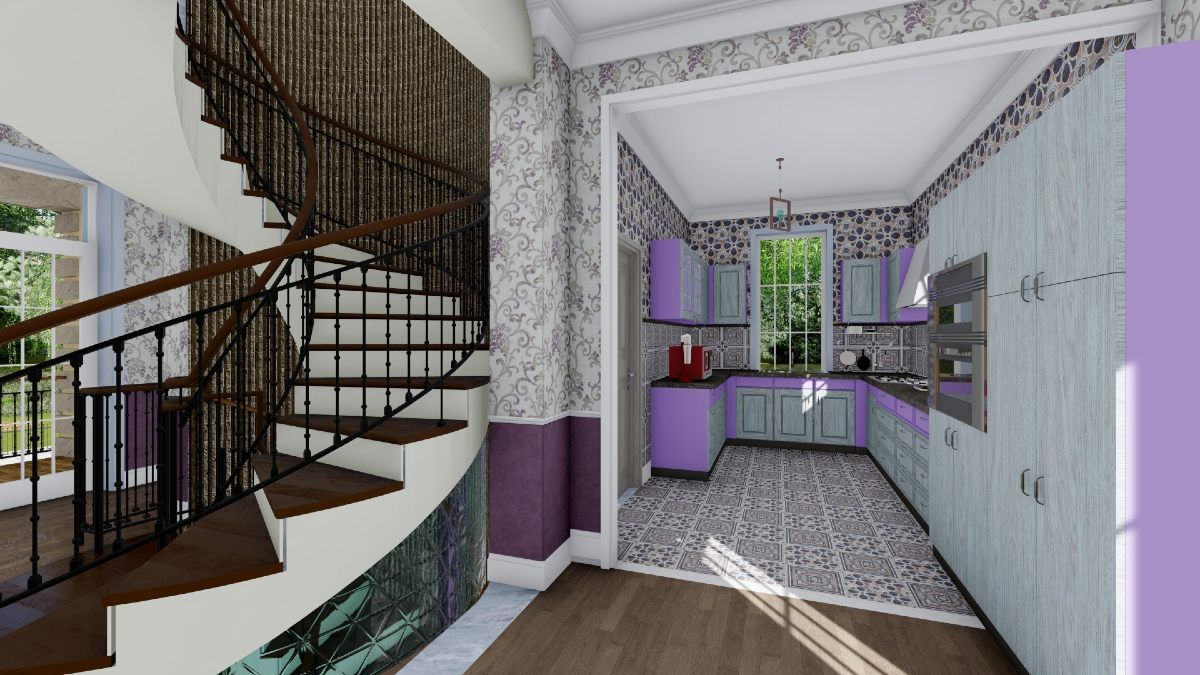 GUEST BEDROOM ON THE 1ST FLOOR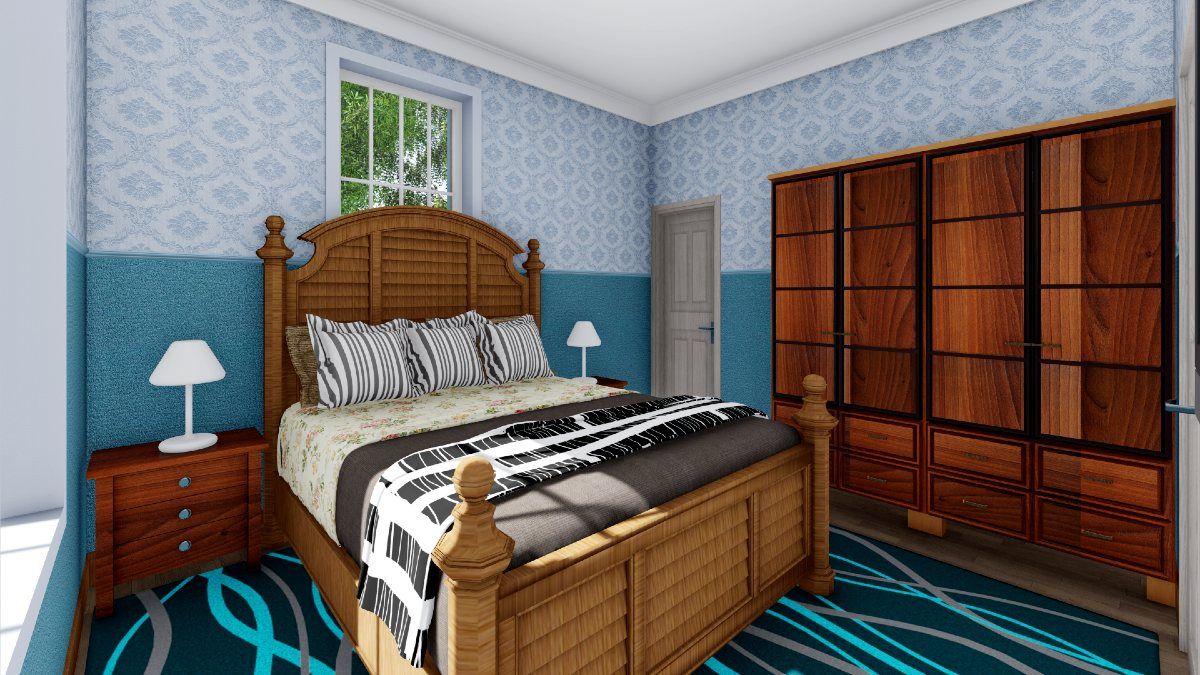 PHOTO OF THE ENTRANCE TO THE BASEMENT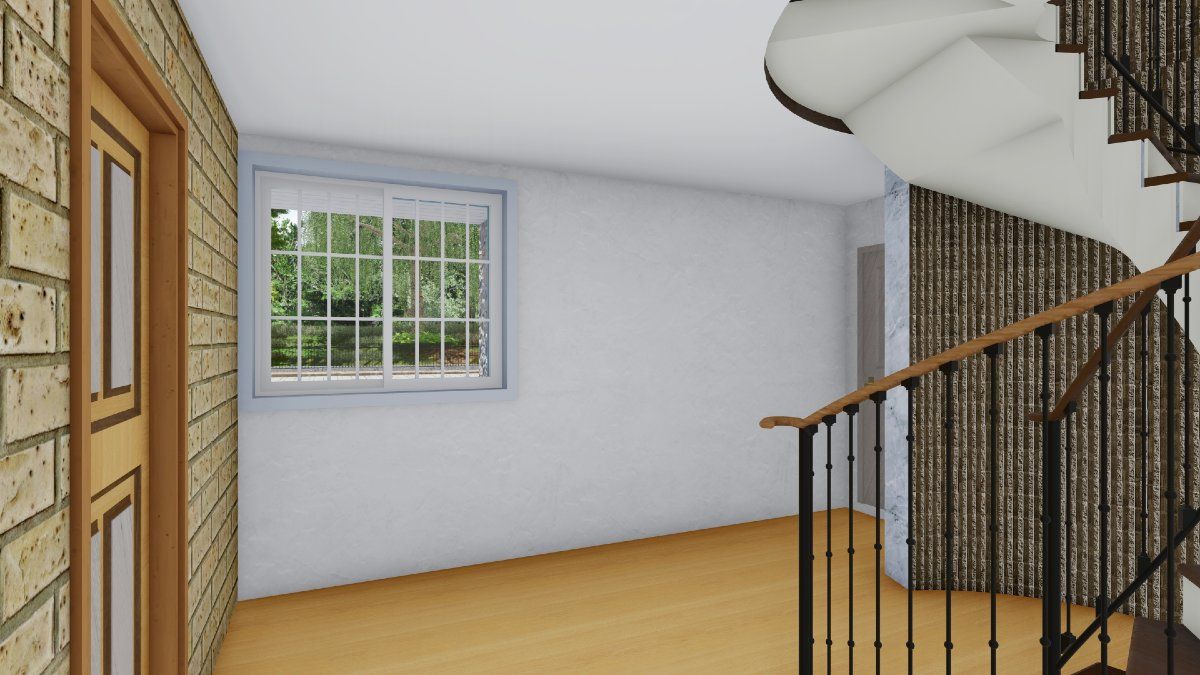 SECTIONAL VIEW OF THE 1ST FLOOR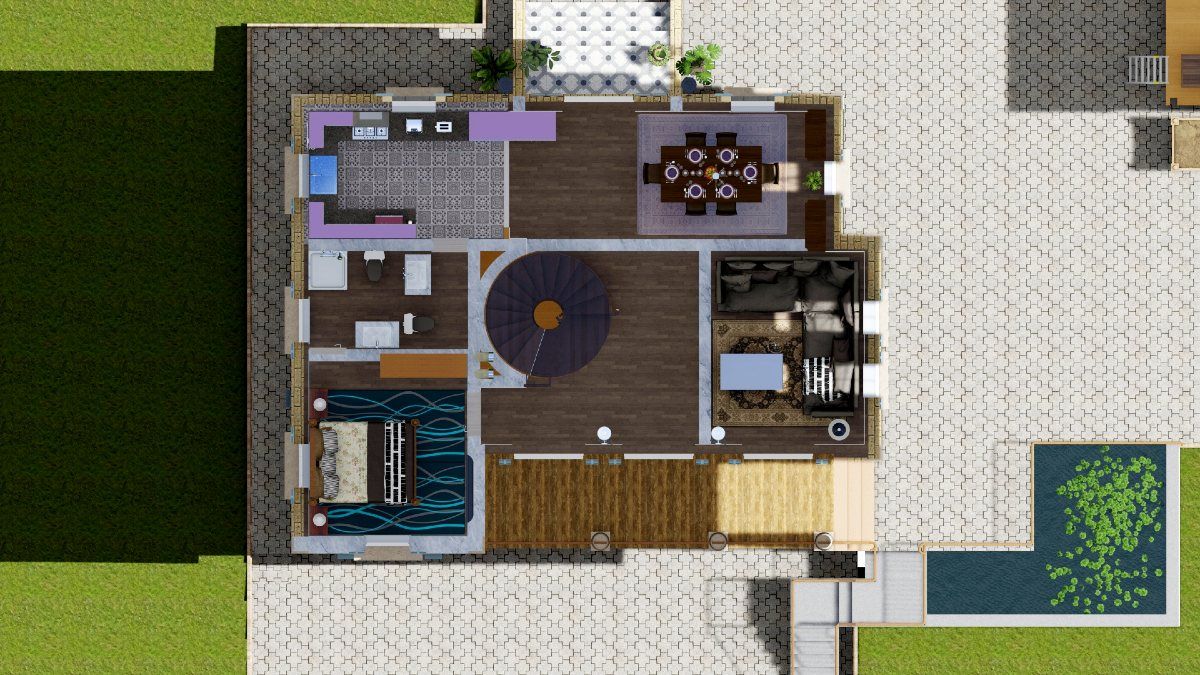 SECTIONAL VIEW OF THE 2ND FLOOR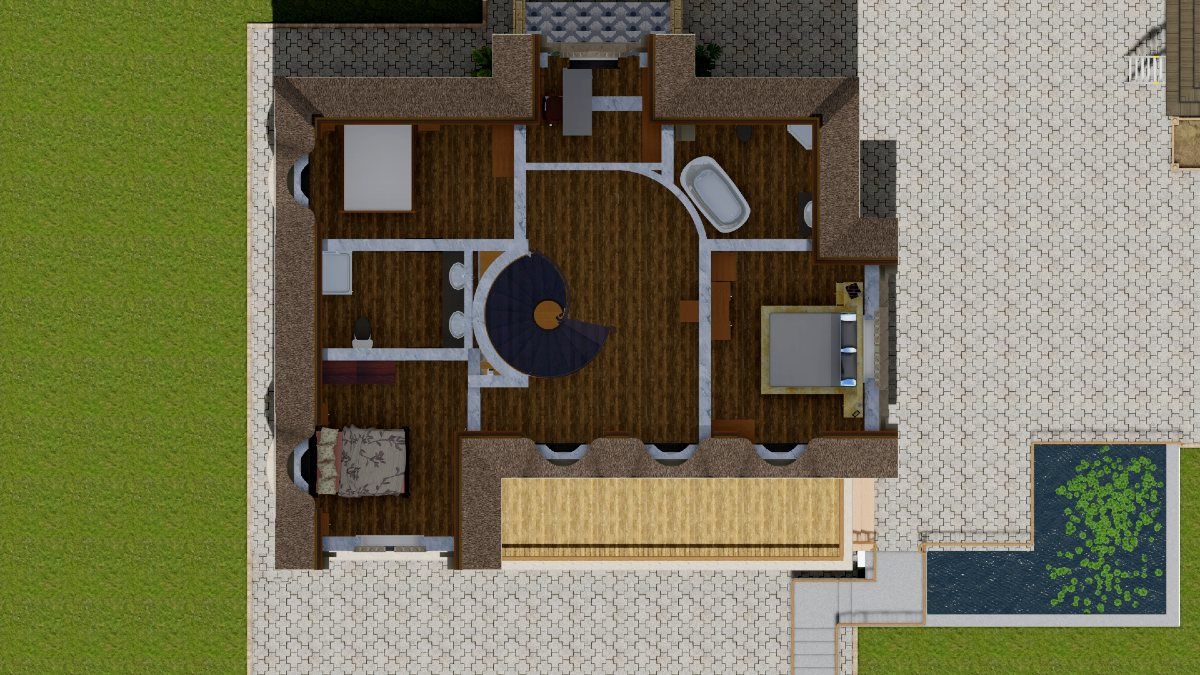 Floor Plans
1st Floor Plan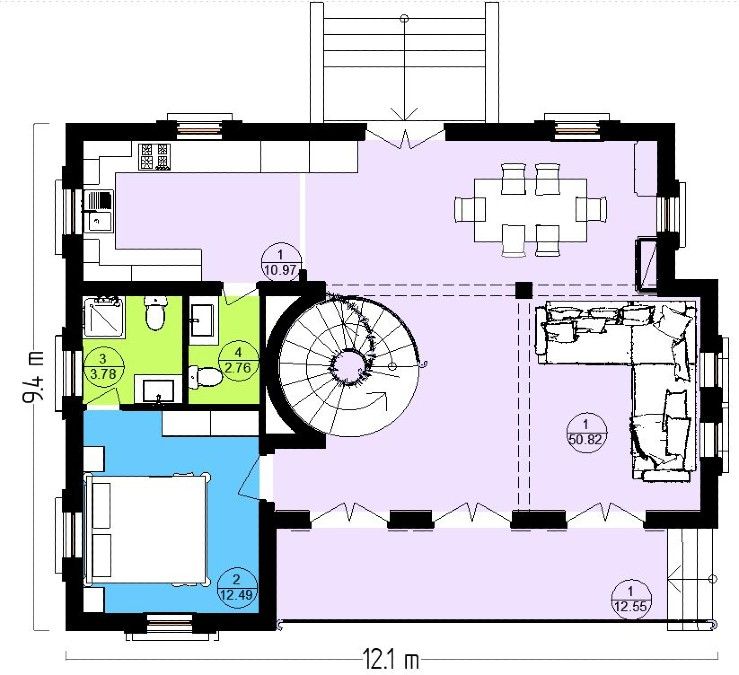 Mirror reverse
2nd Floor Plan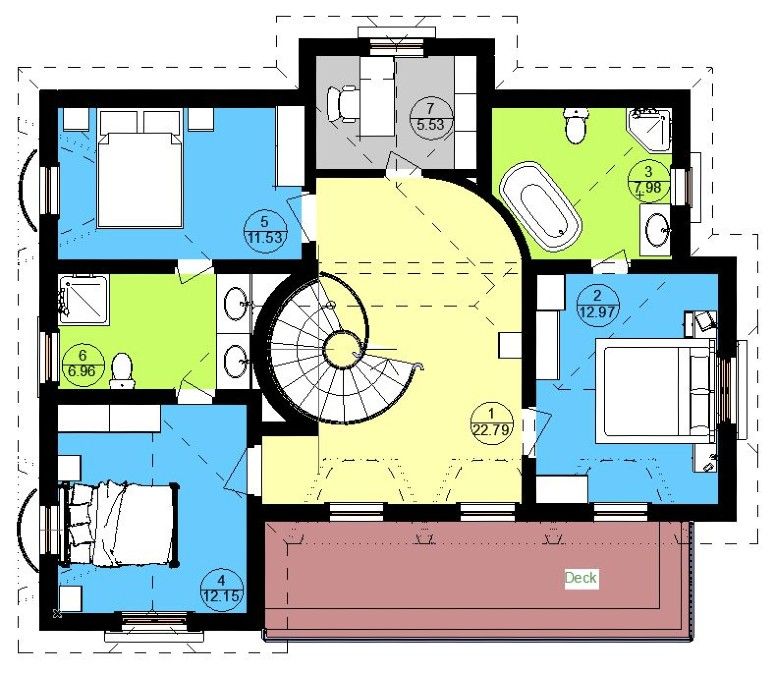 Mirror reverse
Basement Plan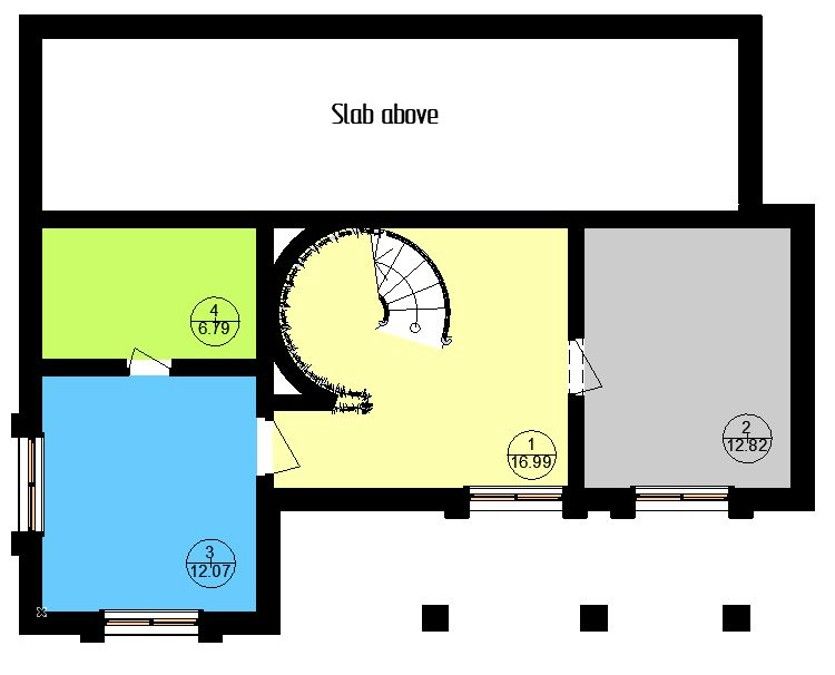 Mirror reverse
See all house plans from this designer
Convert Feet and inches to meters and vice versa
Designer's drawings: $500 USD.
Quantity
Floor
2
Bedroom
4
Bath
3
Half bath
1
Cars
none
Dimensions
Total heating area
1860 sq.ft
1st floor square
1000 sq.ft
2nd floor square
870 sq.ft
House width
30′10″
House depth
39′8″
Ridge Height
31′6″
1st Floor ceiling height
9′10″
2nd Floor ceiling height
8′10″
Exterior Walls
Exterior wall thickness
300
Wall insulation
3.75
Wall materials
Facade cladding
Roof
Roof type
a multi gable roof
a steep hipped roof
a dutch roof
clipped rooflines
a complex roof with large front facing gables
with several gable peaks
Main roof pitch
12 by 12
Secondary roof pitch
12 by 12
Rafters
Features
Special rooms
First floor bedroom / flex room
Second floor bedrooms house plans
House plan with a swimming pool
Outdoor living
covered entry porch
second story deck
balcony
Facade type
Suitable For
a town
two families
cold climates
a multigeneration family
Plan shape
Lot type
a corner lot
a sloping lot
a view lot
a hill side
the mountain site
sloping lot
Style
Purpose
a town
cold climates
a corner lot
a view lot
a hill side
a multigeneration family
Space features
tall windows
Client photos
SIMILAR HOUSE PLANS