Switch language
Two-story high-tech house plan for two families
Page has been viewed 1060 times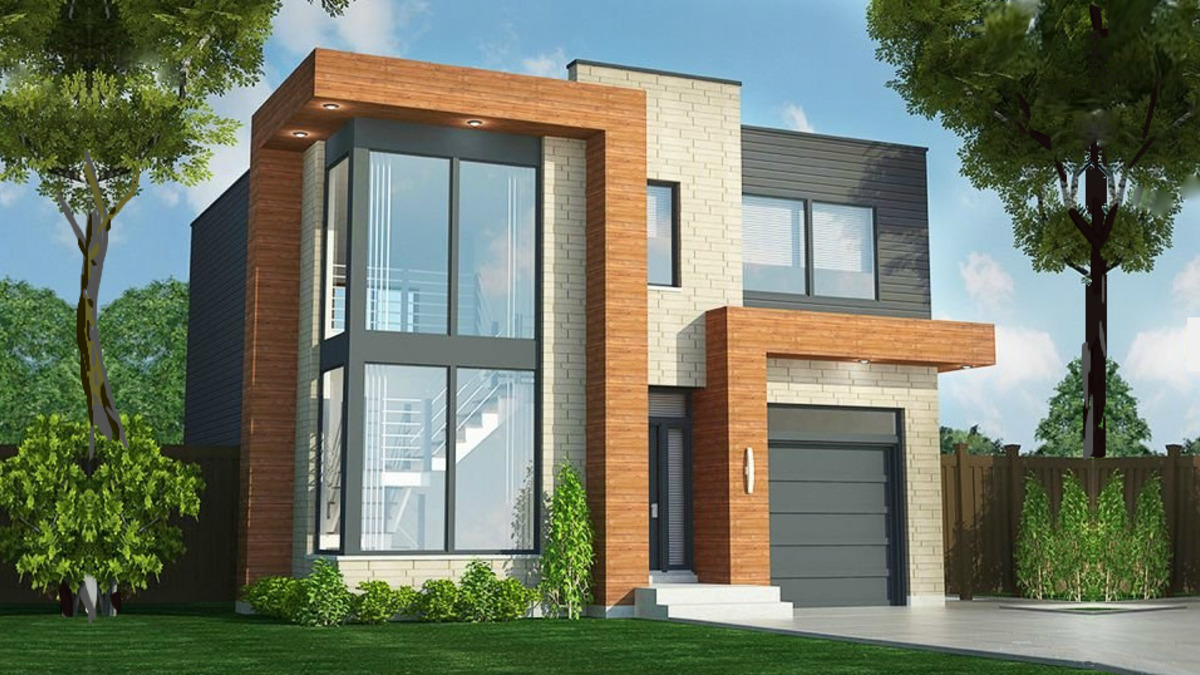 House Plan PD-90290-2-3-duplex
Mirror reverse
A two-story modern-style house plan is designed for two families. The heated area of the home is 1925 sq. ft., including 838 sq. ft. on the first floor and 1090 sq. ft. on the second floor. The dimensions are -29'10" by 26'11".
The house has two kitchens, three bedrooms, and two bathrooms. The ceiling height is 8 feet. This home has a built-in one-car garage. Entrance to the garage from the front. The foundation of the house: basement, ground floor with windows.
For the walls, used wood frame thickness 2x6. The thermal resistance of the walls is 3.35 K×m2/W, so this house project is suitable for moderate climates. The facade is finished with siding and facade panels.
This house has a flat roof, for the construction of which trusses are used. The height of the upper point of the top from the foundation -25 feet.
The main features of the layout of this cottage are kitchen-living room, large panoramic windows, laundry room on the 1st floor, laundry room on the 2nd floor,
The kitchen features a kitchen-dining room, kitchen island.
The master bedroom has the following amenities: access to the terrace or balcony.
Spend more time outdoors in all weathers because the house has a back porch.
Floor Plans
1st Floor Plan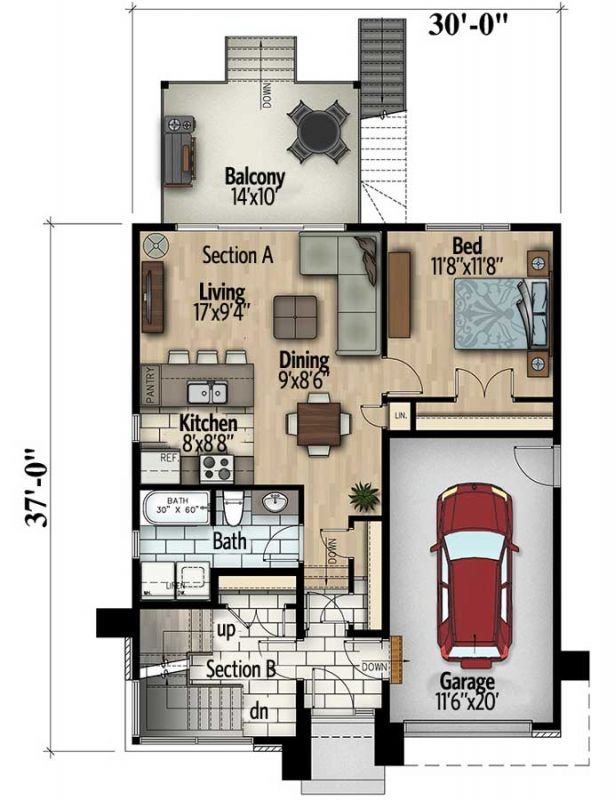 Mirror reverse
2nd Floor Plan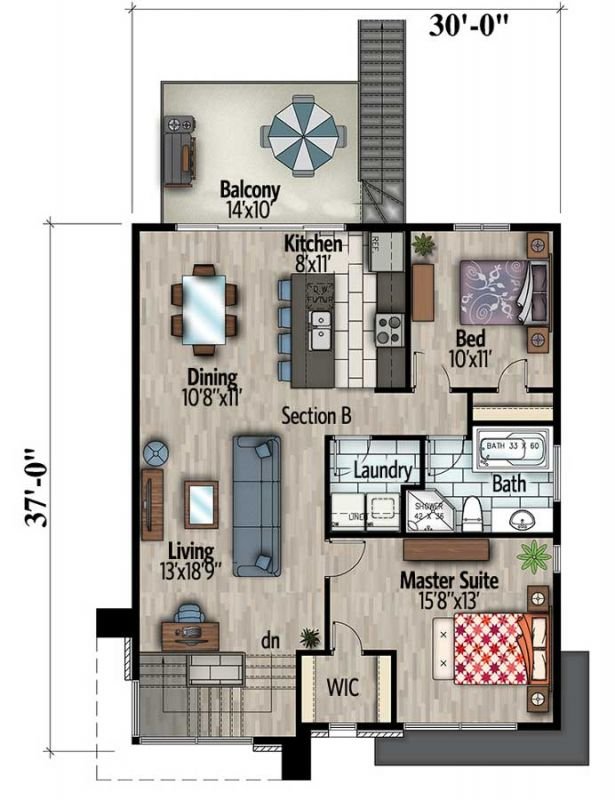 Mirror reverse
Conversion of feet into centimeters
Designer's drawings: $1700 USD.
Ask a Question
Order Plan
Mail us: expert@eplan.house
Quantity
Floor
2
Bedroom
3
Bath
2
Cars
1
Dimensions
Total heating area
1930 sq.ft
1st floor square
830 sq.ft
2nd floor square
1090 sq.ft
Basement square
830 sq.ft
House width
29′10″
House depth
26′11″
Ridge Height
24′7″
1st Floor ceiling height
7′10″
2nd Floor ceiling height
7′10″
Exterior Walls
Exterior wall thickness
2x6
Wall insulation
3.35
Wall materials
Facade cladding
horizontal siding
facade panels
Living room feature
Kitchen feature
Bedroom Feature
walk-in closet
outdoor exit
Garage
Garage type
House plans with built-in garage
One car garage house plans
Garage Location
front
Garage area
260 sq.ft
Outdoor living
rear veranda
second story deck
Facade type
SIMILAR HOUSE PLANS