If you are planning to renovate your home, you should also consider building a new home. 
We reviewed both processes and listed below some very compelling reasons for building. This may be a more attractive option than you previously thought, and potentially save you thousands if you choose this path.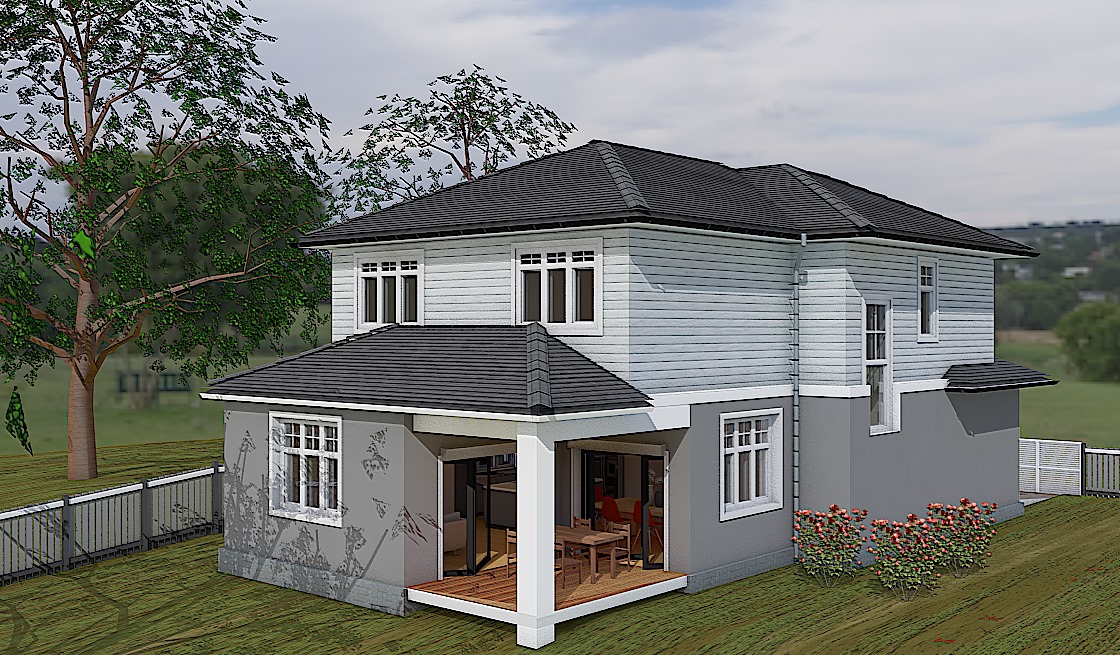 It's cheaper!
Building a new house can be significantly cheaper per square meter than repairing an old house. This is primarily because with a new house you, in fact, start with a clean canvas (a free piece of land). You can dream about the house you want, and then choose the design of the house that best suits the way you live, with the decoration you like.
When you begin to repair, you do not know what you do not know; There are always difficulties, hidden costs, and hard choices that arise when working with an existing home. There will always be a compromise between your dream and making the most of what you have.
New homes are also usually cheaper to maintain on an ongoing basis, as they are built from scratch to meet the latest energy efficiency requirements, including the latest materials. In the USA, all new homes must comply with the new Codes for energy efficiency.
No unexpected costs
Verified developers can provide a fixed price right from the start, so you know about all the costs associated with the construction, and know exactly what you pay for from the start. This is very useful when seeking financing for your new home, as you can submit the final price to the bank in order to get a home loan.
In contrast, when repairing, you may encounter unexpected costs, such as structural changes, hidden problems with plumbing, problems with electricity, and much more, which can accumulate and cause excessive financial headaches in the future.
No to compromise
When you build a new home, you can get exactly what you want. You can customize your home design to your needs. If the layout of the plan is not quite what you need, you can easily change the size, configuration or arrangement of the rooms. All this before you begin to build.
Repairs are often limited by the initial structure of the home, which means you will be forced to make decisions and make compromises as the progress of the repairs. Ultimately, when you repair, you get a result that is significantly different from your original vision, leaving you with a house that is not entirely "perfect".
Less hassle!
Often, when you make repairs, you live your life with dust carpets, temporary kitchens and strange trips to the neighboring bathroom. Repair can be a real headache for families who still live in the house while repairs are in progress. This can cause disaster when bedrooms, bathrooms, kitchens and other living quarters at some stage are completely unsuitable for a long time. What a hassle!
Building a new house allows you and your family to move into the house when it is completely finished.
Warranty for a new home
When you build a new home, it is covered by law with a new home warranty. The warranty period provided by many construction companies is 5 years and full. In the unlikely event that the contractor does the poor quality of work, a defect occurs or a drawdown occurs, you will be calm.
This is also a great selling opportunity. Many buyers would prefer to buy a house with a guarantee, rather than a renovated house. You never know who made repairs and how it was made from cheap materials.
First time buying a house?
When you take the first step on the ladder of acquiring property, it is easy to think that you only need to repair your first home. Old houses remind of the ugly wallpaper and carpets of the 1970s. But for the first home buyer, building a new one means that you can conclude a contract with a fixed price and give you the opportunity to choose all the equipment and finishes, which, after all, is the most exciting part of the construction.
New district
Maybe you don't like where you live? When you are building a new home, you have the opportunity to choose a completely new place for your family. New land sales are often available in cottage villages, where the developer carefully considered the proximity to work, schools, shops, lifestyle, and other infrastructure. Such cottage villages are strategically located in potentially long-term growth regions. 
---